The International Competition of the 11th Friss Hús Is Open To The Public
Here are the first films of this year's festival: world premieres, Cannes and Venice festival favourites, exciting travelogues, stories from heaven and hell, and short films about mothers, fathers and couples at Friss Hús.
With a strong international line-up and a new venue at the Puskin Cinema, the 11th Friss Hús Budapest International Short Film Festival will take place from 1-7 June.
Started as a two-day short film festival, Friss Hús has grown over the years into a week-long international festival with a total of nearly 50,000 visitors and 900 films screened so far. In addition to the Hungarian and international competition programme, the festival will also showcase the best Polish short films and present the work of young actors Zsófia Tóth and Atanáz Babinchak through its Friss Csillag programme.
The international competition programme will be divided into four thematic blocks, with Oscar nominees, Sundance winners and competition films from Venice, Berlin and Cannes.
On New Paths 
In the international short film selection, film heroes such as three tourist ladies and a young artist who is often in trouble and who seduces truck drivers will be taking new paths. One of the most unique blocks of Friss Hús includes two animated films, including Christopher at the Sea, a Hungarian co-production that has also been screened at Venice and Sundance.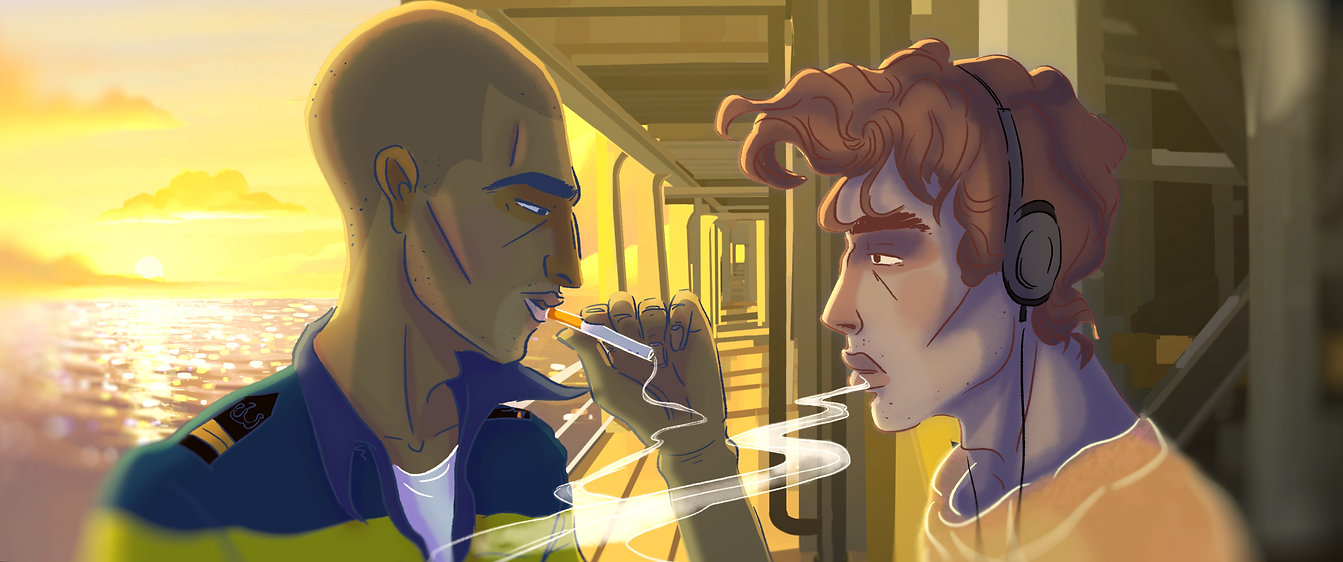 Christopher at Sea
Mothers and Fathers
Six films from seven countries tell the story of mothers and fathers - as many have done, you might think. Yet, the films in this section are characterised by unique set-ups, surprising situations and twists and turns. Sometimes it's as simple as cherry picking (Cherries) or a trip into space (Sideral, which premiered at Cannes). This block also includes an Oscar-nominated black comedy about a surreal car race (Ice Merchants). The animated film is a special family collaboration: the stop-motion details were animated by the director's father in Estonia during the Soviet era. 
Not First Date Films
The films in this block are recommended by the organisers of Friss Hús for well-matched couples. There will be five special short films, including an animation that premiered at this year's Berlinale (Eeva) and, yes, there really will be naked men in the woods (Naked Man in the Woods)!
Heaven and Hell
A tense thriller atmosphere, blackmail (Sandstorm), some sacrality (Salvation Has No Name) and even the Devil himself (The Devil) in the international short film selection, but don't worry, by the end of the block, maybe all will be right in the world!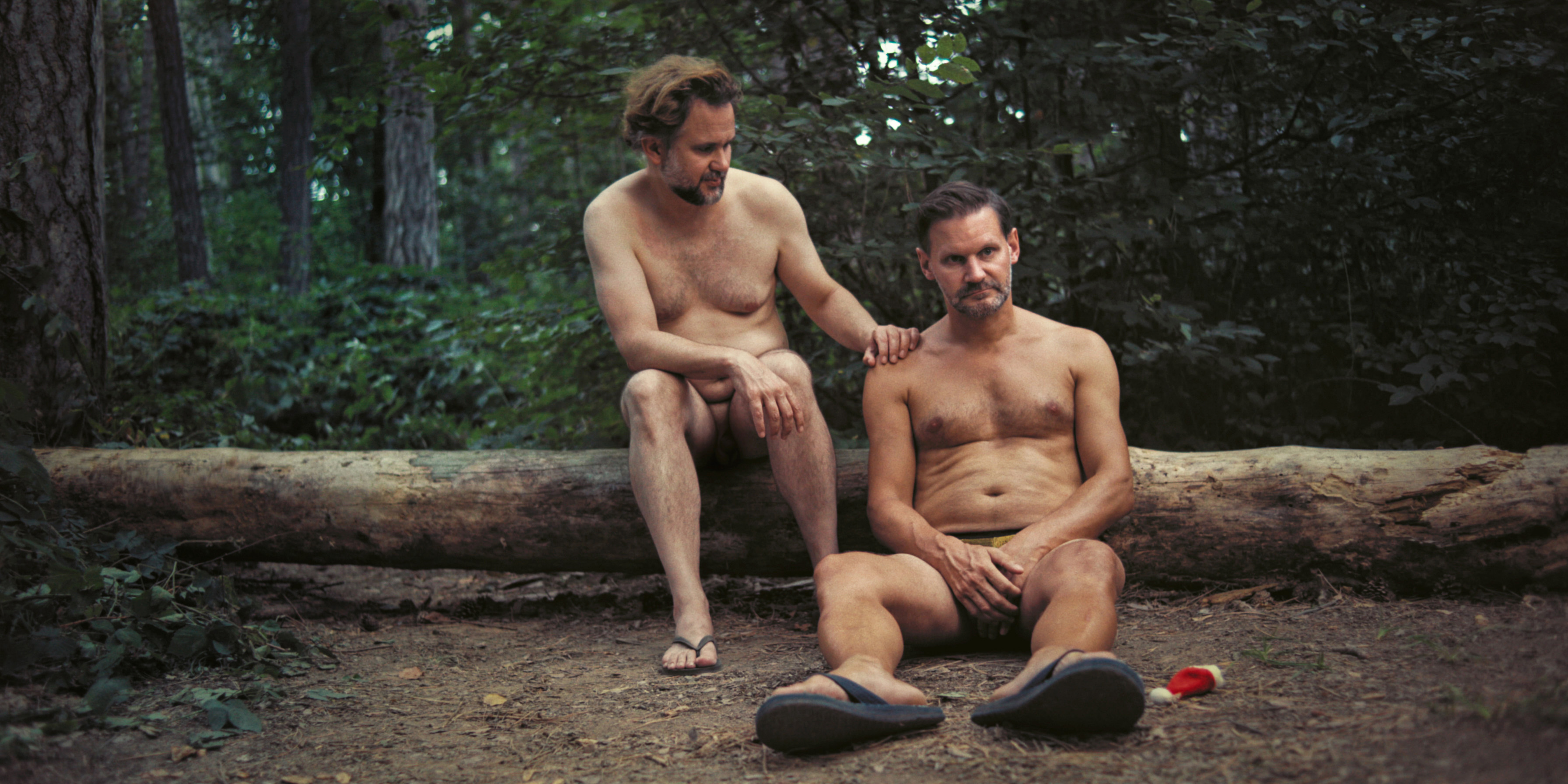 Naked Men in the Woods
As tradition has it, there will be a Queer Dreams block this year, with seven special films selected for the LGBTQ+ section. They include a Sundance-winning film, a special animated journey that debuted in Venice. In this section, there will be a world premier at Friss Hús with Elissa de Britto's Light Up (Kiáltás), which also features Zsófi Tóth, this year's Friss Csillag. And it is a special delight that this year's section will feature a local creation.
This year, the audience of Friss Hús will not be left without gruesome films! In the @Midnight section, six films will be screened this year, and alongside the usual horror (aesthetic) genres, humour will be on the menu. Plus, there will be a film shot in Hungary to creep you out!
In addition to the Polish short film programme, which will feature six short films, there will also be a selection of international documentaries and last year's best. The organisers have carefully selected films for all age groups, including children's films - animated selections for 4-6 and 7-10 year olds - a Teens compilation and a Senior film programme.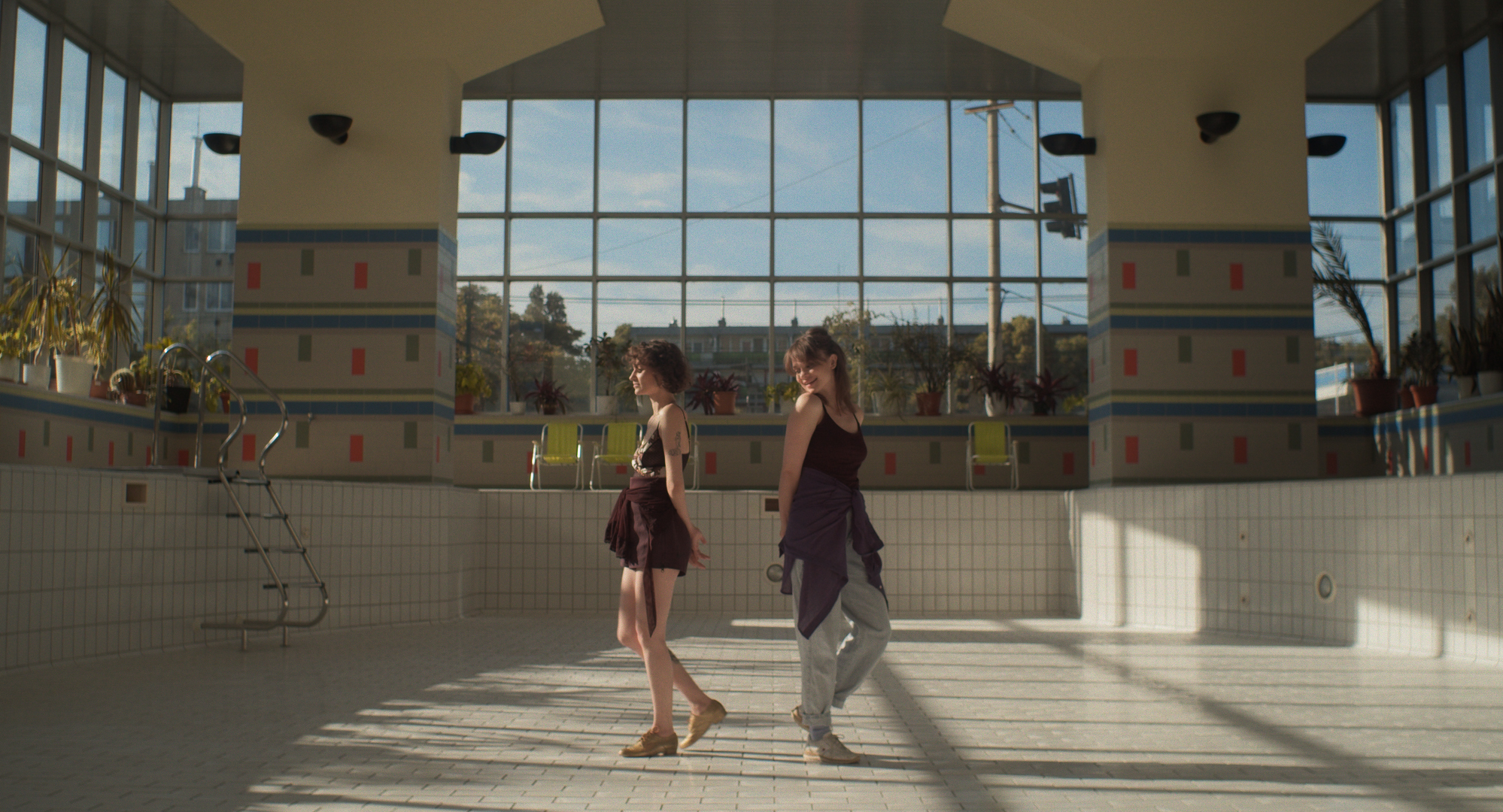 Light Up
The competition films will be judged by a prestigious jury of professionals, including internationally renowned experts such as Sasha Prokopenko, Head of Programming at the Kyiv International Short Film Festival, Ukraine's biggest short film event, dr. József Fülöp, animation film director and producer, Dean of the Moholy-Nagy University of Arts and Sciences, and film director Szilárd Bernáth, winner of numerous international awards, whose first feature film (Larry) made its successful debut in cinemas this year.
A film publication is also being prepared for the 11th edition of Friss Hús, which will present the festival's programme in detail and discuss the current state of contemporary short film and the future potential and role of film art in a broader perspective, in professional articles.
This year's  national competition films and further programmes will be announced by the organisers in the coming weeks. The full list of international competition films can be found in the Films section.